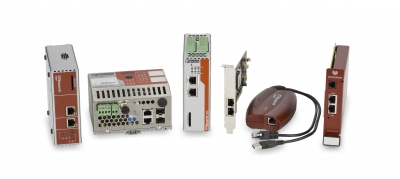 MGuard by Phoenix Contact
Related Technologies:
Protect your systems against unauthorized access by people or malware. FL mGuard routers from Phoenix Contact protect your industrial network with a powerful, flexible and fast firewall. Packed with advanced networking features, the FL mGuard allows your industrial network to securely and easily connect to the enterprise network without IT intervention. The optional Virtual Private Network (VPN) allows for secure connections over the Internet to remote sites or machines, saving you time and money on support calls.
About Phoenix Contact

Phoenix Contact USA: Inspiring Innovations

Phoenix Contact develops and manufactures industrial electrical and electronic technology products that power, protect, connect and automate systems and equipment. Our products are used in many industries, including:

Automotive
Water/wastewater
Machine building
Power generation
Oil and gas
And many others

With six product lines, Phoenix Contact offers an innovative portfolio of industrial electro-technology. The best of connections from the sensor to the controller. From the classic terminal block to splashproof machine connectors and on to Wireless Ethernet, Phoenix Contact provides innovations that do more than our customers expect.

CLIPLINE
The unique modular terminal block system with four types of connection.

PLUSCON
Fast plug connectors for rational machine installation.

COMBICON
The green standard connector for PCBs in industrial electronics.

TRABTECH
Efficient surge protection for production plants and buildings.

INTERFACE
Electronic signal converters for industrial control engineering.

AUTOMATIONWORX
Automation with Industrial Ethernet for increased productivity.